There is no online shop on the Lobby Cards Gallery website, for the time being.
This is for a few reasons, the primary one being because this is a medium-long term project, the "transactional stage" of which has not yet been reached. However! Regardless of if you are a veteran collector of ephemera or are completely new to the hobby and scene, the good news is that there will eventually be a fully-functioning online store right here on lobby.cards.
If you would like to be among the first to be notified when this planned launch becomes a reality, I would recommend that you consider following at least one of the social media channels operated by the Gallery and/or sign-up to my (very) occasional Email Newsletter.
In the meantime...
When it comes to sourcing and buying lobby cards online, your #1 destination should always be good ol'...
Sorry Folks!
The rest of this Gallery department is currently closed for refurbishment.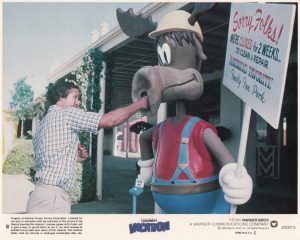 Please try again another time and apologies for the inconvenience in the meantime. It's worth noting that at the present time (Spring, 2023) and for the foreseeable future the memorabilia showcased here on the Gallery website is not available for sale. There are, however, plans for selected exhibits to be made available to buy securely online in the future. These will always be 100% vintage ephemera (with a strict "NO GARBAGE REPRODUCTIONS" policy!). To be among the first to be notified when any cards become available to purchase, I recommend you follow one or more of the Social Channels operated by the Gallery - or alternatively join our Email newsletter mailing list (not yet actively sending messages).
Thanks for visiting and also for your interest in and support of the Lobby Cards Gallery.