Lobby what...?
Lobby *cards*!
Lobby cards are (were...) official marketing materials which were printed to preview and promote upcoming and current film releases.
They were designed to be placed into glass display cases (located outside) and/or pinned to cinema noticeboards (located inside) movie theatres and cinema foyers across the world.
In the USA, cards were typically printed in two sizes (14″ x 11″ and 10″ x 8″) and in sets of 8 (occasionally more, or less and sometimes with an additional "title" card). The smaller sized cards are typically referred to as "mini" lobby cards.
In the UK, lobbies are known more commonly as "Front of House" cards and were usually printed at the smaller 10″ x 8″ size only. Similar cards were also printed in other countries, such as France, Germany, Japan and Mexico.
Sadly, as of circa. 1990 in the USA lobby cards are no longer printed or produced. Other countries followed suit over more recent years (lobby cards and even movie posters themselves having been replaced by on-site digital lightboxes in soulless "multiplex" cinemas). As a result authentic original lobby cards have become highly sought after as collectable pieces of vintage movie memorabilia "ephemera".
So now you know!
Cards of this nature were produced and distributed at the same time as corresponding "One Sheet" and "Quad" sized posters for promotional purposes. For some reason lobby cards are not nearly as well known as their movie poster counterparts, however.
The Lobby Cards Gallery has been launched to share some of these glorious images with fellow collectors and moviegoers - and to also raise awareness of what they are and the key role they played in the promotion of movie releases spanning several decades. If you have any questions about lobby cards, please check the dedicated FAQs page or get in touch!
Enjoy browsing the Gallery.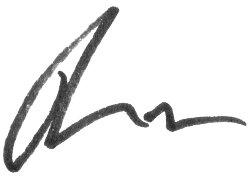 John (Founder & Curator)